Holiday Ornaments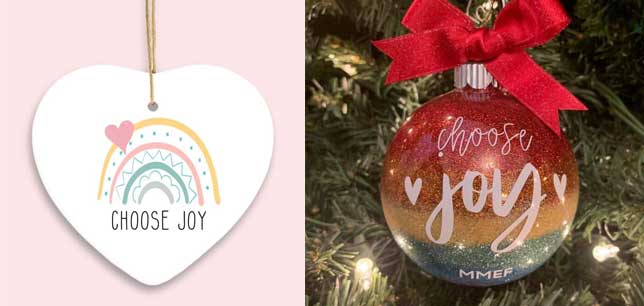 Celebrate Melina's love of Christmas by spreading joy with a beautiful Christmas ornament. Two designs from choose from – or choose both! 100 percent of the proceeds go to our fight against pediatric brain tumors. Ornaments will be shipped on December 1st. A limited amount is available. Wishing you joy this holiday season!
The Melina Michelle Edenfield Foundation Online Store

Visit the MME Foundation online store hosted by Jones Embroidery for a complete collection of Choose Joy apparel supporting our foundation, from t-shirts and polo shirts to hoodies and accessories. Help us continue to raise awareness and find a cure for pediatric brain tumors.
Oily Jewelry Bracelets & Earrings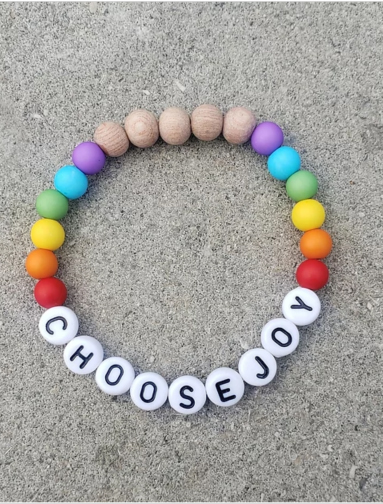 Choose from four different pieces-"Over the Rainbow," "Choose Joy-Melina's Birthstone" "Choose Joy" Cuff Bracelet, or "Cheetah for Melina" earrings. Most pieces are diffuser jewelry, and can be used with your favorite essential oils. 50% of the proceeds benefit the foundation.