Choose Joy Christmas Apparel Shop
Impressive Apparel's Christmas Fundraiser! Sales will be open through November 26th. Holiday t-shirts, hoodies, and more in Melina's favorite color — green! A portion of proceeds will go towards our mission to fight pediatric brain tumors. Orders will be fulfilled approximately 2 weeks from the end of the sale Nov 26th.
---
2023 MMEF Christmas Ornament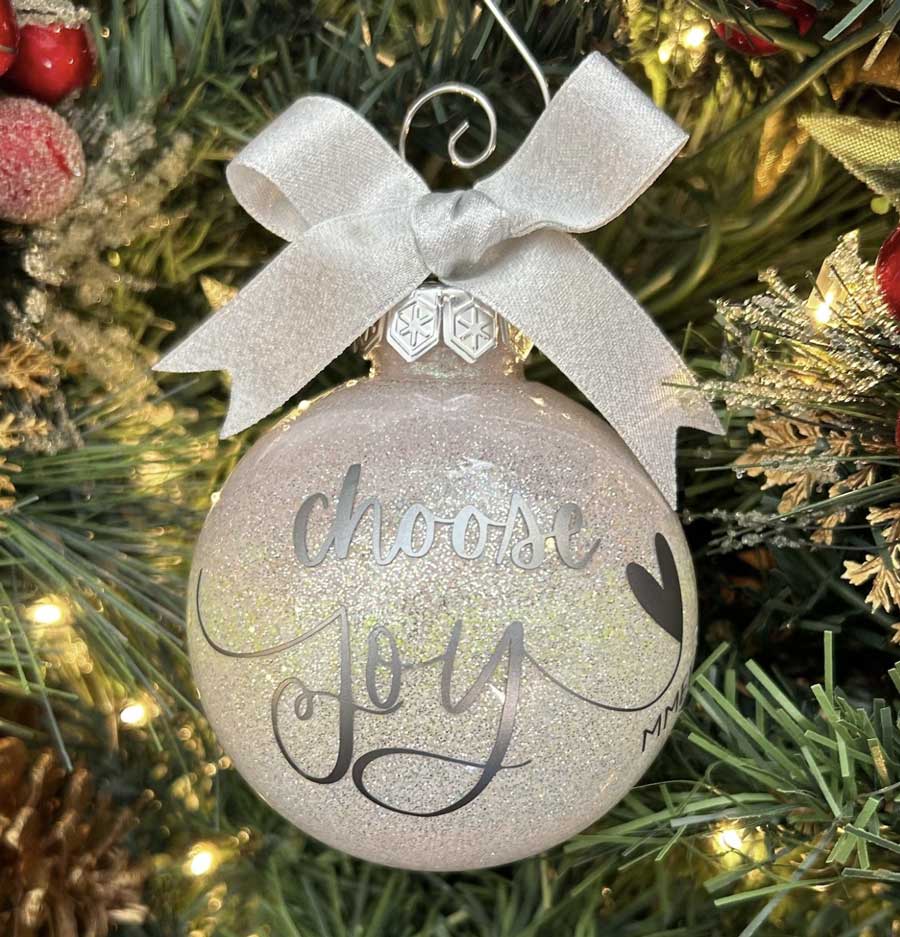 Shop the MMEF 2023 Holiday Ornament! Beautiful silver vinyl with silver ribbon. Ornament is a round 3.15 inch ball shape and made of shatterproof plastic. It is glittered on the inside with 6 pastel glitter colors of the rainbow! Generously donated by Enchanted Rose Shoppe on Etsy.
---

Many new MMEF styles available at the Jones Embroidery Online Store! Youth & adult sizes; men's & women's styles. Thank you for continuing to support our mission. Available throughout the whole year!